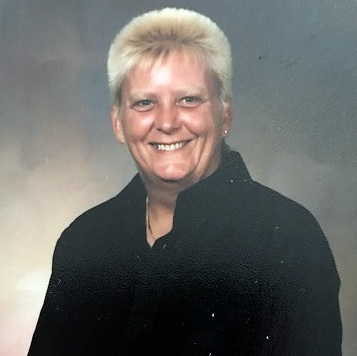 Obituary of Rozetta Sampson
Rozetta Ann (Samano) Sampson, 68, of Brigantine, passed away suddenly in her sleep on July 29, 2017. Rose (as she was known by many) was a graduate of Millville Sr. High School, where she played in the marching band. She was involved in the Girl Scouts, and Cumberland County 4H, and worked as a Lead Cashier at the former Trump Marina Casino in Atlantic City, before retiring. She enjoyed going to the Casinos, the beach, traveling and spending time with her family and friends.
She is survived by her loving partner of 40 years, Barbara (Forcinito) Staropoli, of Brigantine; her sister, Rosemarie Carbino of Millville; two children, William J Sampson Jr of Benton, AR, and Kimberly D (Sampson) McCarty of Bellmawr, NJ; grandchildren, Michael A Mazzola Jr and Joseph W McCarty, Harley Alexandria (Sampson) Barcene and KeriLynn Sampson and great grandchildren, Caiden, Jaxson and Everly Rose. Survived by additional family members Joseph Staropoli and Jackie (Staropoli) Palau of Vineland, Cher (Staropoli) Bonini of Forked River, and nieces and nephew Madelyn Torres, Justin Staropoli, Samantha Palau, Kaitlyn Palau and Gabrielle Staropoli. She is also survived many friends and family.
A memorial service will be held on Friday, August 4, 2017 at 1:30pm at DeMarco-Luisi Funeral Home, 2755 S. Lincoln Ave., Vineland. Family and friends will be received on Friday from 12pm to 2pm at the funeral home. In lieu of flowers, the family requests that donations be made in her name to the Marine Mammal Stranding Center, 3625 Brigantine Blvd., Brigantine, NJ 08203. Condolences,