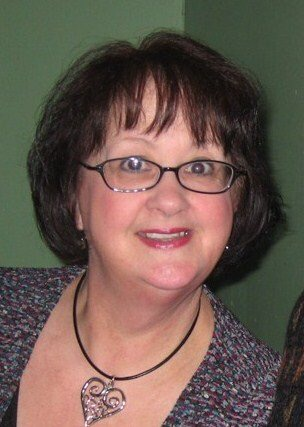 Obituary of Elizabeth Keister
Beth (Clauser) Keister, 70, of Vineland, passed away on Friday, October 6, 2017 at the Samaritan Hospice Center in Voorhees, NJ. Her husband was by her side.
The beloved wife of Robert Keister, her husband of twenty-two years, Beth was a special person who will be deeply missed by all her family and friends. During her extensive career in the retail leasing business she was a highly valued member of the Rouse Organization and Simon Properties. Over the years she brought hundreds of tenants to malls in the Delaware Valley, from the Gallery in the late 1970s to the King of Prussia Mall most recently.
But all who knew her will remember Beth for her love of life, classical music and old movies, plus, her caring interest in each and every one of her family and friends. Beth's positive outlook helped her to weather life's difficulties. Her unique laugh will be with us always. Beth's love of holiday celebrations ran deep and she energetically included everyone in the festivities. She will be remembered as a loving wife, sister, aunt and friend. Beth would want everyone to celebrate her life by living kindly and being happy.
In addition to her husband Bob, Beth is survived by her brother, Charles Clauser III (Barbara), sister Doris Palumbo, brother-in-law Paul Mulholland (Joanne) and Robert Keister, Jr. She is also survived by many nieces, nephews and their many children – who were a great source of joy in Beth's life, as she brought much happiness to theirs. Her nieces and nephews are Neil Palumbo, John Clauser Jr, Gregory Clauser, Michael Clauser, Deborah Palumbo, Vera Pappas, Aimee Guzik, Brian Mulholland and Kevin Mulholland.
Beth was pre-deceased by her husband, John Mulholland, her brother, John Clauser (Penny) and sister, Joyce Clauser.
Family and friends are invited to the DeMarco-Luisi Funeral Home, 2755 S. Lincoln Ave., Vineland, NJ. on Thursday, October 19th, from 6:00 to 8:00 pm. A remembrance of Beth's life will begin at 6:45 that night. In lieu of flowers the family requests that donations be made to Samaritan Healthcare and Hospice, in memory of Beth Keister. Information is available on their website, https://www.samaritannj.org/giving/memorial-gifts
Beth, we wish you well as you wake up in heaven, greeted by all the loved ones who have gone before you.