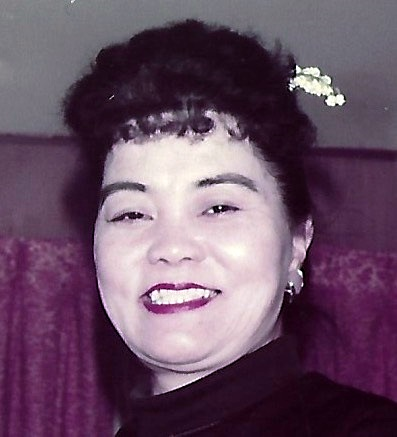 Obituary of Namiko Duffy
Namiko Duffy (nee Tabata), age 86 of Vineland, NJ passed away peacefully on Saturday, May 5, 2018, surrounded by her loved ones. She was born in Kagoshima, Japan on March 3, 1932. Namiko grew up and lived in Okinawa, Japan for 29 years before meeting the love of her life. She married Sergeant Kenneth Duffy of the U.S. Marine Corps in 1961, and then moved to Camp Lejeune, North Carolina. Namiko and her family lived in Blackwood, NJ before moving to Vineland in 1966, where she resided and called her home. She was the wife of the late Sergeant Kenneth Duffy, to whom she was married for 19 years.
Namiko enjoyed spending time and doing activities with her family, especially her grandson, the late Kenn Duffy. Kenn was the apple of her eye and fondly referred to her as "Grandmom Pat." She also enjoyed gardening, working outdoors, dancing, watching television, and keeping up with current events. Namiko demonstrated a true passion and caring for others and was always willing to lend a hand. She truly enjoyed life and was a happy person. Namiko went through life with a smile on her face. She valued her time with family, friends, and loved ones.
Namiko was preceded in death by her husband, Kenneth Duffy, and her grandson, Kenn Duffy. She is survived by her son, Patrick Duffy and his wife, Marge of Philadelphia, PA, her daughter, Mary Duffy of Vineland, NJ and her brother, Hajime Tabata and family of Okinawa, Japan.
Funeral services will be held at DeMarco-Luisi Funeral Home, 2755 South Lincoln Avenue, Vineland, NJ on Friday, May 11th at 11:00am. A visitation will be held from 9:00am to 11:00am, two hours prior to the service. Namiko will be laid to rest at St. Mary's Cemetery in Williamstown immediately following the service.