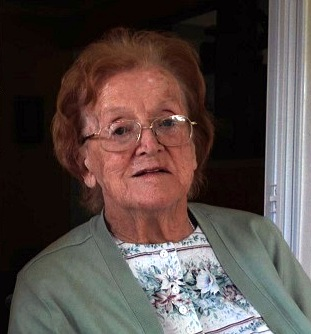 Obituary of Norma Stanker
Norma (Sterchele) Stanker, 99, of Vineland passed away peacefully on Wednesday, May 16, 2018. She was born in Oneida, Pa.
After moving to Vineland, NJ, Norma worked on her parent's farm and after her marriage to Leon "Jim" Stanker, she worked on the Stanker family farm and also in clothing factories.
Norma was a great cook and baker and enjoyed having family get togethers. She served as a great role model for her 4 sons, 9 grandchildren and 15 great grandchildren. Aside from enjoying being with her family, Norma was an avid gardener. She kept an immaculate house and yard.
She was a founding and active member of St. Isidore the Farmer Church. She was also a member of the Fitness Connection Center, Vineland, where she exercised 3 days a week.
Norma was predeceased by her parents, Paul and Sadie Sterchele; her husband, Leon "Jim" Stanker; sister, Anna Geraci; brothers, John "Sonny" Sterchele and James Sterchele and daughter-in-law, Kathy (Palen) Stanker.
She is survived by her 4 sons, Ronald, Gary (Juantee), Robert (Kathy), Dennis (Josephine); sister-in-law, Marie Sterchele; her identical twin sister, Laura Quarioli; many nieces, nephews and cousins.
Family and friends will be received on Saturday from 9am to 10:45am at Christ the Good Shepherd Parish, St. Isidore's Church 1655 Magnolia Rd., Vineland, followed by a Funeral Liturgy at 11am. Norma will be laid to rest at Sacred Heart Cemetery, Vineland. In lieu of flowers, donations may be made to Cuidado Casero NJ Hospice, 415 Landis Ave. Vineland, NJ 08360 or Christ the Good Shepherd Parish. Arrangements are by DeMarco-Luisi Funeral Home 2755 S. Lincoln Ave., Vineland.