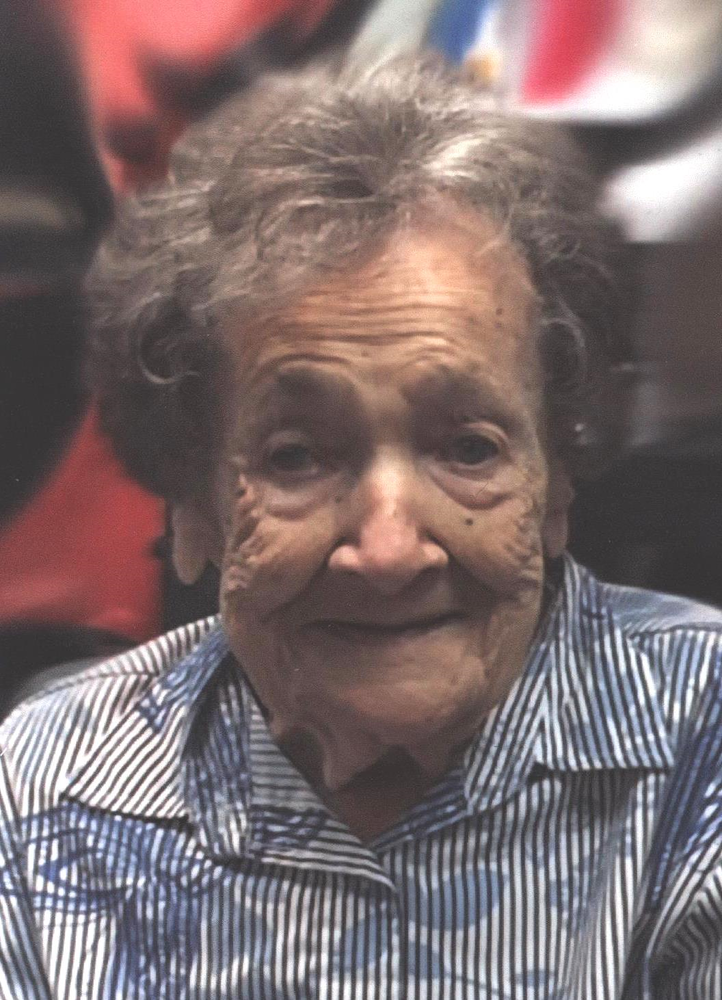 Obituary of Anna Barlam
Anna Barlam (n`ee Korbilka), 93, of Millville, NJ passed away peacefully at home on Friday, June 8, 2018 with her family at her side. Anna was born in Centralia, PA to the late Eva (n`ee Plowyonic) & Michael Korbilka. Anna was always proud to refer to herself as "The Coal Miner's Daughter."
Anna lived in Philadelphia for some of her childhood years before the family moved to Cedarville, NJ when she was a teenager, where her entire family took on the hard task of farmworkers. It was there that she met and married her husband of 54 years on February 23, 1946. In addition to farm work, Anna worked in several sewing factories constructing military uniforms for WWII. Anna finally retired as a packer for Wheaton Tubing in Millville, NJ.
Anna had a knack for drawing and painting and she enjoyed crocheting and embroidering. She also spent hours at a time doing "word puzzles." Anna loved to "gamble" whether it was the casino, horseracing, or playing the lottery. She loved her "rub-offs" as she called them.
Anna was predeceased by her husband, Antonio John Barlam; her brothers, Alex Korbilka, Charles Korbilka, and John Korbilka; her sisters, Kathryn Korbilka, Mary Barlam and Eva Baker; her grandson, Carl Rigoli; her niece, Marie Semerich and brother-in-law, Francis Baker.
Anna is survived by her four children; Sophie (Paul) May, Anna (Ronald) Day, Michael (Joanne) Barlam and Tony (Ruth) Barlam); Granddaughters, Monica Bonualas, Rhonda Day, Theresa Aldrich and Bobbie-Jo Condell; Grandsons, Gerald G. Rigoli, III and Anthony "Butchie" Barlam. In addition, God blessed her with many great grandchildren and great-great grandchildren. She is also survived by her special nieces, Frances and Evelyn Baker and her compassionate caregiver, Nekia "Kia" Murray.
Family and friends will be received on Wednesday, June 13, 2018 from 10am to 12pm at DeMarco-Luisi Funeral Home, 2755 S. Lincoln Ave., Vineland, followed by a funeral service at 12pm. Burial will be private. In lieu of flowers, donations can be made in Anna's memory to Bayada Hospice at Inspira-Woodbury, 603 N. Broad St., Suite 301, Woodbury, NJ 08096. Memories, thoughts and prayers may be extended to the family by visiting dlfuneral.com.