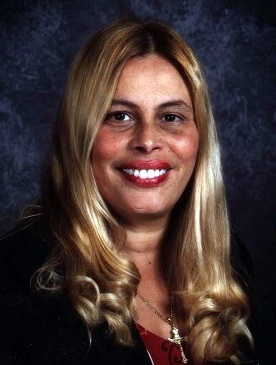 Obituary of Maria Soto
Maria I. Soto "Tita", 55 of Vineland, went to be with the Lord on Saturday, June 9, 2018, at home surrounded by family and friends, after battling with breast cancer for many years.
Tita was born in Lares, Puerto Rico. She moved to Vineland, NJ with her mother and siblings where she lived until her passing.
Tita attended the Word of Life Christian Worship Center and worked for the Vineland Public Schools as a playground aide and security guard for 16 years.
Tita enjoyed cooking, dancing and entertaining her friends and family. Her charisma touched the lives of many adults and children. To know Tita was to love her.
She was predeceased by her father and a brother.
She is survived by her 3 daughters, Brenda, Mirta and husband Robert, and Kianna; 6 grandchildren, 3 great grandchildren; her mother, Cristina Rivera; 3 sisters, CarmenDelia, Janette and Elizabeth and 2 brothers, Freddy and Bazooka.
Family and friends will be received on Wednesday evening from 6pm to 9pm and again on Thursday morning from 10am to 11am, followed by a funeral service at 11am at DeMarco-Luisi Funeral Home 2755 S. Lincoln Ave., Vineland. Tita will be laid to rest at Siloam Cemetery, Vineland.