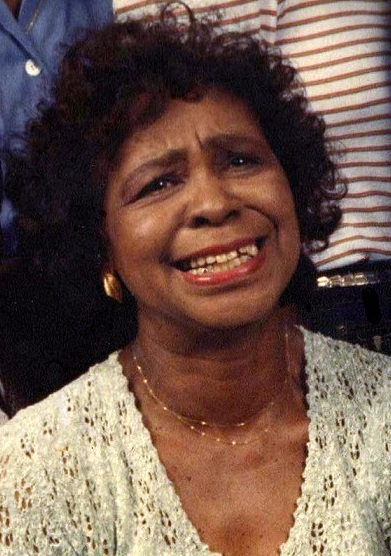 Obituary of Lillian Bell
Lillian E. Bell (nee Robinson) of Vineland Passed away peacefully at home on Wednesday, July 4, 2018. Mrs. Bell had been under the care of her loving daughter, Bryna L. Manzano, and devoted caregiver, Lidia Lindholm and hospice.
Mrs. Bell was preceded in death by her husband of 57 years, Sgt. Franklin Bell who passed away in May 1997; her brother, Louis Robinson; sister, Letitia A. Hinson, and beloved daughter, Linda Smith, who passed away in January 2018.
Mrs. Bell's long journey began in Vineland on June 13, 1921, born to Mr. and Mrs. William Robinson. Mrs. Bell graduated from Vineland High School in 1939 and married Mr. Bell. Mr. Bell served in the U.S. Army commencing in 1941, and was honorably discharged in 1945. Mrs. Bell and her family settled in Bayonne, NJ after Sgt. Bell's discharge with their two daughters, Bryna and Linda. Mrs. Bell was employed by Maiden Forms during this time in the payroll department. Mrs. Bell and her family moved to Vineland in 1959. Subsequent to Maiden Forms, Mrs. Bell was employed by Garwood Mills and the Vineland Developmental School.
Mrs. Bell rarely had a bad day. She brought joy and happiness to anyone who had the privilege of coming in contact with her. She was beloved and cherished by family and friends, including her loving neighbors, Felix and Diane Rodriguez, lifelong friend, Leola Toomer, and her neighborhood friends, Ms. Brown, Edna and Michael.
Mrs. Bell was known to be "crafty" and was a master at crocheting, knitting, needlepoint and handmade dolls. She often gifted family and friends with her work whether it was to celebrate the birth of a child, a holiday or just because. Mrs. Bell was a fabulous cook and her fried chicken could have run a certain Colonel out of business if she had decided to sell it. She enjoyed baking cakes, cookies and pies during the holidays. Mrs. Bell was an avid reader and enjoyed sports.
Mrs. Bell loved dogs and will be sadly missed by her big mouthed … but even bigger-hearted omnipresent sidekick, Trixie. Mrs. Bell is survived by her daughter Bryna, her three grandsons, Franklin M. Manzano, Aaron Smith and Derek Smith and her nephew, Louis F. ("Mugsy") Hinson, who was like a son to her.
Relatives and friends will be received on Saturday from 2pm to 4pm with a funeral service at 3:30pm at DeMarco-Luisi Funeral Home 2755 S. Lincoln Ave., Vineland. Burial will be private. In lieu of flowers, donations can be made to the Cumberland County SPCA in the name of Lillian Bell and "Trixie", or the American Cancer Society, in the name of Lillian Bell in memory of Franklin Bell and Linda Smith. Repass will follow at Lillian's home for family and close friends.