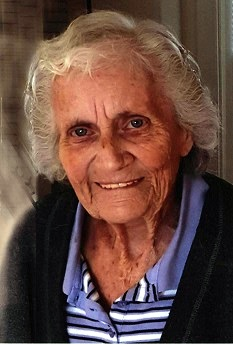 Obituary of Mary Edith Mishoe
Mary E. Mishoe, 86, of Vineland, went home to be with the Lord on Saturday, July 14, 2018.
Mary was a loving wife, mother, grandmom, great-grandmom and great-great grandmom. She spent over 40 years of her life in Virginia. She loved to go camping, swimming and had a passion for animals; taking in many strays over the years and giving them homes.
Prior to her retirement, Mary was a CNA at Eastern State Hospital in Virginia, where she retired after 20+ years. She enjoyed serving people, and even more, her Lord and Savior, Jesus Christ. She was a prayer warrior and always wanted to share her faith and Christ's love with everyone. She read her bible every day and had a deep desire to share Jesus's death, burial and resurrection with all she met.
Family and friends will be received on Thursday, July 19, 2018 from 10am to 11am at the Pitman Road Church of Christ, 500 Pitman Rd. Sewell, NJ where a funeral service will be celebrated at 11am followed by a luncheon gathering. All are invited to attend. Burial will be private at the convenience of the family. In lieu of flowers, memorial donations may be made to the Cumberland County SPCA or South Jersey Regional Animal Shelter or to the Pitman Road Church of Christ to support and feed the homeless in Trenton.