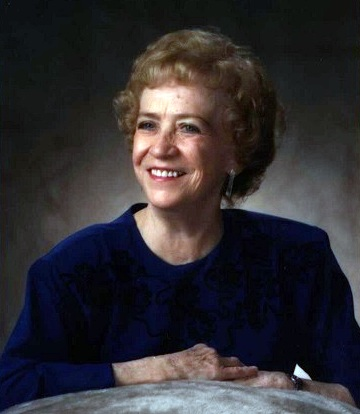 Obituary of Helen M. Clark
Helen M. Clark, 98, of Vineland, passed away on Tuesday, July 17, 2018.
Helen was born April 2, 1920 in Gloucester, NJ to the late Parker and Nellie Clay and moved to Vineland at the age of 6, where she attended Sacred Heart Grammar School, graduating in 1934 from 8th grade. Helen worked as a domestic for area families for 2 years before going to work at Kimble Glass Company for 10 years. She was a clothing worker for 42 years before retiring from Phoenix Clothing and DeRossi & Sons in 1993. Following her retirement, she worked at Raving Beauty Boutique for 3 1/2 years.
Helen spent her spare time crocheting many lap blankets which she donated to the church for distribution at Christmas time to local area nursing homes. Helen loved cooking and baking and was an active member of Saint Francis of Assisi Church in Vineland. She also loved traveling to Florida to see her son and daughter-in-law, also to California to see her grandson and family as well as her brother Jim. She also loved going on cruises which included places like Alaska and the Baltic Sea, visiting many different countries along the way.
Helen was predeceased by her husband, Harrison "Bud" Clark; parents, Parker and Nellie Clay; granddaughter, Rhonda Clark; sisters, Sadie Brown, Catherine Westog and Marion Rusk; brothers, James and Parker Clay as well as a sister-In-Law, Jean Clay.
Helen is survived by her beloved son, Carl and his wife Ruth; grandson, Brian and his wife Diane; great grandchildren, Matthew and Amelia; brother, Harry; sister-in-law, Darlene; her special nephew, Ray and his wife Inga; best friends, Gloria Buglio and Christine Profetta as well as many numerous nieces, friends and loved ones.
Family and friends will be received on Saturday, July 28, 2018 from 10am to 12pm at the DeMarco-Luisi Funeral Home, 2755 S. Lincoln Avenue, Vineland; where a funeral service will be celebrated at 11:30am. Helen will be laid to rest at Friendship Cemetery, Landisville.