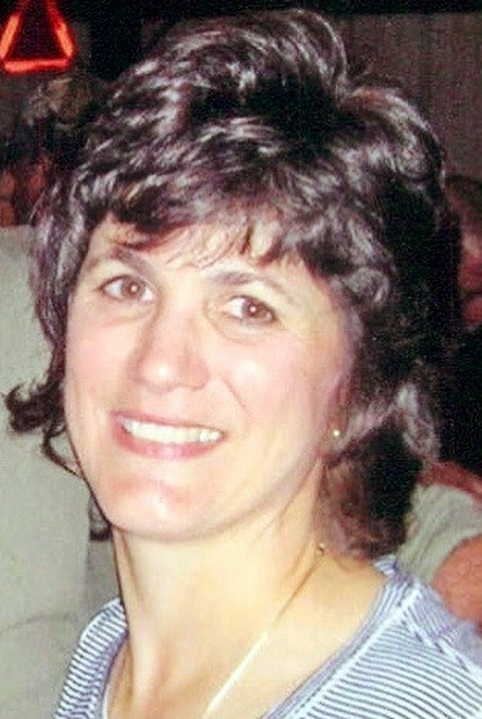 Obituary of Mary Tobolski
Mary Elizabeth Tobolski, MSN, APN-C (April 1, 1963 – July 27, 2018)
Mary Elizabeth (Bergamo) Tobolski, known to many as Maribeth, was called home on Friday, July 27, 2018 while surrounded by her family. Mary was a devoted wife, mother, daughter, sister, aunt, and friend to many. She enjoyed spending time with her family and friends, especially her grandchildren. She also enjoyed cooking, reading, and gardening, but her passion was helping others.
Mary was a lifetime resident of Vineland and grew up on her family's farm. She attended Sacred Heart Grammar School and graduated from Sacred Heart High School in 1981. She briefly attended Glassboro State College to pursue a teaching career until her education was halted by a traumatic car accident. With the help of her family and friends, she was able to make a miraculous recovery and marry her sweetheart, Joe. Together they built a home and welcomed four children into the world. After starting their family, Mary attended Cumberland County College and graduated as a Registered Nurse. She worked at many local medical facilities and for the Vineland Public School System as a school nurse, all while continuing her education. In 2006, she and Joe started Black Bear Nursery and grew a beautiful hobby into a prosperous business. That same year, she accomplished her ultimate goal and became a family nurse practitioner. Most recently, she found a home within the practice of Dr. David Shields where she practiced her vocation joyfully. In February 2016, Maribeth was diagnosed with Stage IV ovarian cancer. While receiving treatment, she continued to work when able and sought comfort in knowing that she was helping others.
She is survived by her beloved husband of 35 years, Joe Tobolski; daughters, Betsy (Michael) DeSalle, Cindy (Rico) Rivera, and Emily Tobolski; son, Joseph Tobolski; granddaughters, Charlotte, Hailey, and Abigail; grandson, Cameron; parents, Mr. and Mrs. Edwin Bergamo; siblings, Anne Bergamo, Charles (Phyllis) Bergamo, Susanne (Kevin) Morello-Haight, Edwin (Saralyn) Bergamo, and Paul (Tonia) Bergamo; sisters-in-law, Susan Tobolski, Carolyn Tobolski, and Melissa (Rusty) Knapp; and many nieces and nephews. She is predeceased by her brother, Michael Bergamo; father-in-law, Joseph A. Tobolski, I; and mother-in-law, Jennie Tobolski.
Family and friends will be received on Thursday, August 2, 2018 from 6pm to 9pm at DeMarco-Luisi Funeral Home, 2755 S. Lincoln Avenue Vineland, NJ 08361 and again on Friday, August 3, 2018 from 9am to 10:45am at St. Padre Pio Parish, Our Lady of Pompeii Church, 4680 Dante Avenue Vineland, NJ 08361, followed by a Funeral Liturgy at 11am. Mary will be laid to rest at Sacred Heart Cemetery in Vineland. In lieu of flowers, donations can be made to The National Ovarian Cancer Coalition at http://ovarian.org/donate/ways-to-give or donations can be made to Maribeth's NOCC Walk team, Team MB, at https://runwalk.ovarian.org/philadelphia/Donate. Memories, thoughts and prayers may be extended to the family by visiting dlfuneral.com.