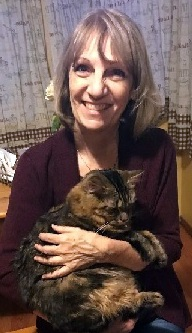 Obituary of Sharon Halter
Sharon Halter, 67 of Elmer, NJ, passed away on Saturday, August 25, 2018 at her daughter's home. Born in Philadelphia, Pa., she graduated from Delsea High School, Franklinville, Class of 1969.
Sharon was an active member of Chestnut Assembly of God and enjoyed crafts. She was a waitress at Kountry Kitchen in Elmer for 15 years.
She is predeceased by her mother, Marion (Halter) Shipley.
She is survived by her daughter, Kellie Rucker (Raymond); six grandchildren, Denae, Alfredo, Raesean, Mercedes, Christian and Simone; her sister, Toni Tucker; two brothers, Joseph Talone and Dana Halter and many nieces and nephews.
Family and friends will be received on Thursday, August 30, 2018 at the Chestnut Assembly of God, 2554 E. Chestnut Ave., Vineland from 2pm to 4pm followed by a funeral service at 4pm. Burial will be private. In lieu of flowers donations may be made to the family c/o Kellie Rucker. Arrangements are by DeMarco-Luisi Funeral Home 2755 S. Lincoln Ave., Vineland. Memories, thoughts and prayers may be extended to the family by visiting dlfuneral.com.