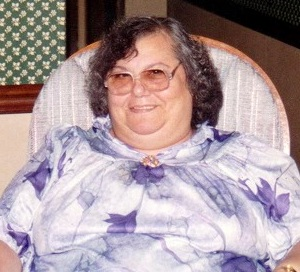 Obituary of Pauline J. Freeman
Pauline Joann (Profetto) Freeman, 84, of Vineland, NJ, passed away on August 26, 2018 at the Millville Center in Millville, NJ.
Pauline was born in Vineland, NJ to John and Rose (Monte) Profetto on October 6, 1933. She was a graduate of Vineland High School, Class of 1951. In 1952, she married the love of her life, Leonard and a year later, she gave birth to the first of five children. They were married for 57 years until Leonard passed away in March, 2009.
She worked as a Glass Packer for Wheaton Industries for 15 years. After her retirement, she enjoyed knitting and crafts and on any given weekend you would find her at a local craft show or county fair displaying her art.
She is preceded in death by her husband, Leonard, Sr. and her fourth child, Martin.
Pauline is survived by her children, Leonard, Jr., Johanna, and John all of Vineland, NJ and Paul of Corinth, Texas; her sister, Joann; four cousins, two nephews, one niece, 8 grandchildren and 6 great-grandchildren.
Pauline was a warm-hearted, loving, gentle woman who was loved by everyone who got to know her. She treated everyone she ever met like they were her best friend. She will be missed but never forgotten.
Family and friends will be received on Friday, August 31, 2018 from 9am to 10:45am, followed by a Funeral Liturgy at 11am at Christ the Good Shepherd Parish, St. Isidore's Church, 1655 Magnolia Road Vineland, NJ. Pauline will be laid to rest at Sacred Heart Cemetery, Vineland, NJ. Arrangements are by DeMarco-Luisi Funeral Home, 2755 S. Lincoln Ave., Vineland.