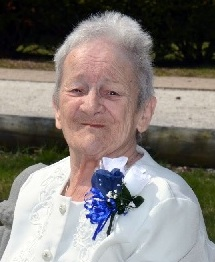 Obituary of Anita L. Keller
Anita "Sis" Louise (Giambatista) Keller, born on April 2, 1938 in Egg Harbor, New Jersey, to the late Hilda Giambatista and the late Paul Giambatista, passed away at the age of 80 on August 31, 2018.
Anita was married to the late Louis Wm. Keller. She was preceded in death by her sister, Janet Giambatista.
Anita is survived by her sons, Joseph Keller and wife Lisa, Louis Keller Jr. and wife Brenda, Karl Price and girlfriend Arlene; daughter, Karen Keller and stepdaughter, Elizabeth Price; brothers, William "Skeet" Giambatista, Paul Giambatista, and Lee Giambatista; sister, Ginny Ricci; 23 grandchildren and 7 great-grandchildren.
Friends and family are welcome to attend the celebration of life on Friday, September 7, 2018 from 11am to 1pm, followed by a funeral service at 1pm at Boakes Funeral Home, 6050 Main St, Mays Landing, New Jersey, 08330. A graveside service will take place immediately following at Union Cemetery, 5442 Somers Point Road, Mays Landing, New Jersey, 08330.