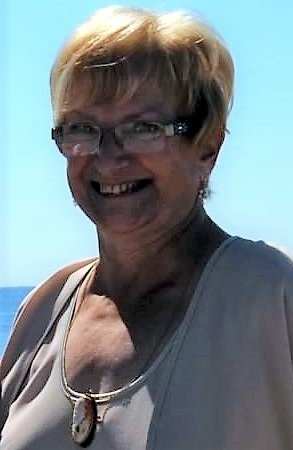 Obituary of Susan M. Banks
Susan M. Banks, age 70, passed away peacefully at her home in West Deptford on Tuesday, September 4th, 2018. She was born September 25th, 1947 in London, England to parents, Marjorie and Anthony Gush.
Susan was a 1965 graduate of Germantown High School in Philadelphia. She moved to New Jersey and pursued a career in nursing prior to earning her bachelor's degree in Teaching at Glassboro State College in 1989. Susan taught Biology at Chestnut Ridge Middle School in Washington Township until her retirement in 2010.
Susan was an avid quilter and could often be found working on a new project for family or loved ones.
Susan is survived by her two children, Daniel Banks and Natalie Conboy; step-son, David Banks, and granddaughter, Emma Grace.
Family and friends will be received on Friday, September 7th, 2018 from 10:30am to 11am, followed by a funeral service at 11am at DeMarco-Luisi Funeral Home, 2755 S. Lincoln Ave., Vineland. Susan will be laid to rest at Alliance Cemetery, Norma. Family will sit Shiva at the residence of Susan's daughter, Natalie in Woodbury for one night, Saturday, September 8th at 7 pm. In lieu of flowers, donations can be made to the Caring Hospice in Mt. Laurel NJ.