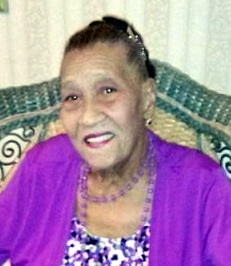 Obituary of Felicita Ramos
Felicita Ramos, 85 of Vineland, NJ passed away on Friday, September 7, 2018 at home.
She was born on February 23, 1933 in Naguabo, Puerto Rico to the late Sandalia and Demetrio Maldonado. Felicita grew up spending time with 12 sisters and 2 brothers.
She worked at Progresso Foods for many years and enjoyed hosting family and friends, cooking, listening to music and playing 2 traditional games of dominoes and bingo.
She married the love of her life, Julio Brenes. Later she married Leocadio Ramos while raising 2 children.
She is predeceased by her husband, Leocadio Ramos.
Felicita is survived by 2 sons, Julio and Daniel, 7 grandchildren, Luis, Joann, Marisol, Daniel, John, Niva and Manuel Brenes and 18 great grandchildren.
Family and friends will be received on Wednesday from 9am to 10am with a funeral service to follow at 10am at DeMarco-Luisi Funeral Home, 2755 S. Lincoln Ave., Vineland. Felicita will be laid to rest at Sacred Heart Cemetery, Vineland. Memories, thoughts and prayers may be extended to the family by visiting dlfuneral.com.