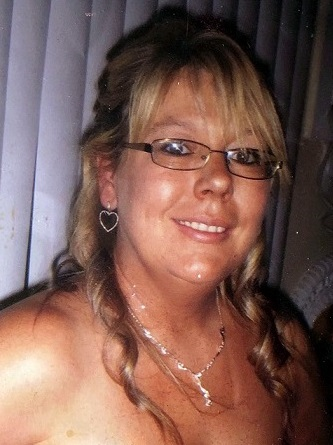 Obituary of Brenda L. Messner
Devoted mother, friend and colleague, Brenda Lynn Messner—age 36 for the past 10 years, give or take—passed away unexpectedly on Sunday, September 9, 2018. She was born on August 2, 1972 in Woodbury, New Jersey, to Francis and Elizabeth Messner.
She is survived by her three children, the lights of her world, Jessica Harrell, Michael Harrell, and Brandon Harrell, and her four-legged companion, Owen. She is also survived by Michael Harrell; her father, Francis; sisters, Dawn and Stefanie; brothers, Francis Jr. and Jason; and a number of extended family members. She is predeceased by her mother, Elizabeth.
Brenda was a devoted Senior Therapy Program Assistant for the Vineland Developmental Center for the past 25 years where she formed lifelong friendships. Brenda's fondest memories and hobbies included spending time with her children and watching them excel in sports, shopping, baking pineapple upside down cakes, and cooking.
She will be remembered and celebrated eternally for her spunky personality, incredible advice, captivating stories and natural intuition. If it was up to Brenda, this would be printed in pink and covered in glitter.
The viewing, open to Brenda's friends, family, colleagues, and anyone whose lives she touched, will take place on Friday, September 14, 2018 from 10:00am to 12:00pm at DeMarco-Luisi Funeral Home, 2755 S. Lincoln Ave, Vineland, NJ with a service to follow at 12:00pm. Brenda will be laid to rest at Eglington Cemetery and Memorial Gardens, 320 Kings Hwy, Clarksboro, NJ, at 2pm with a potluck luncheon to immediately follow.